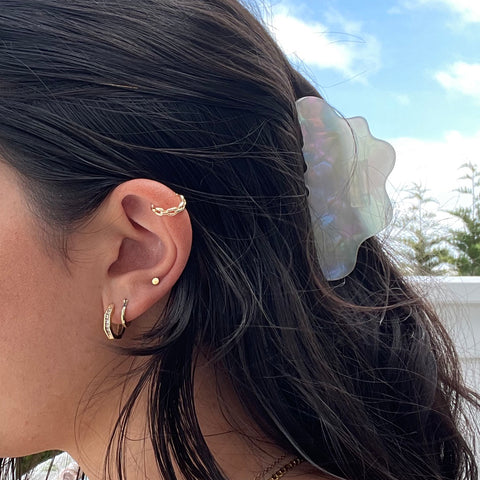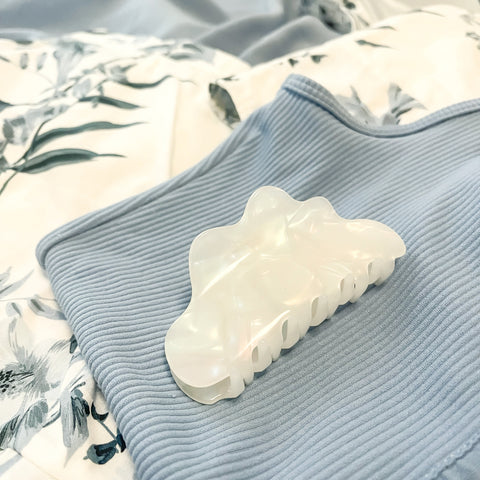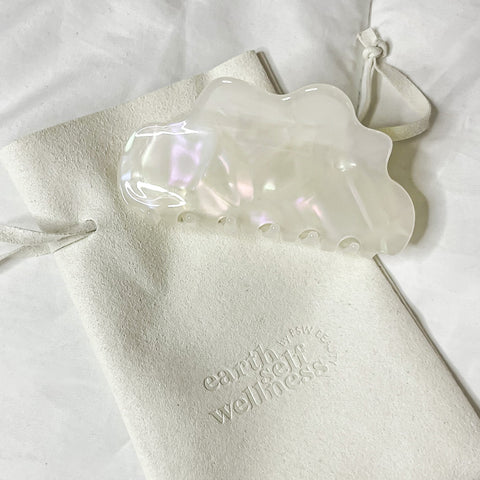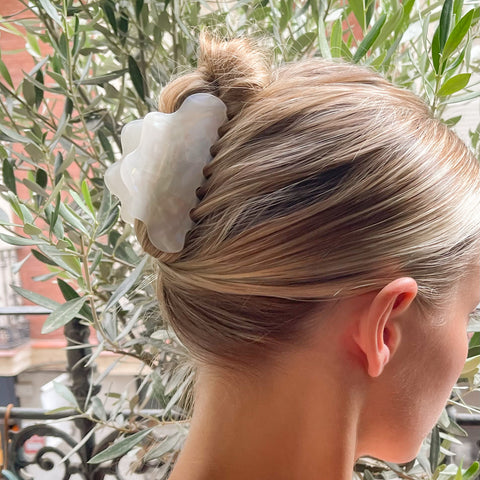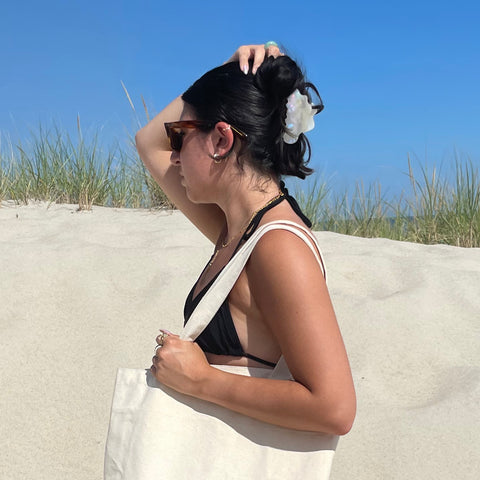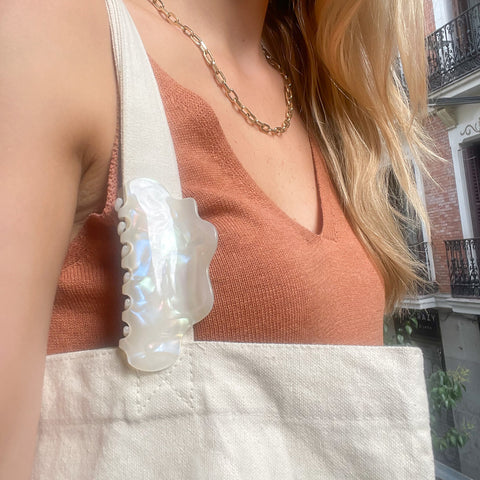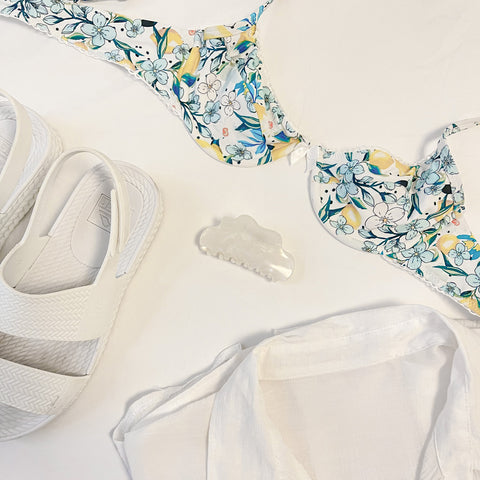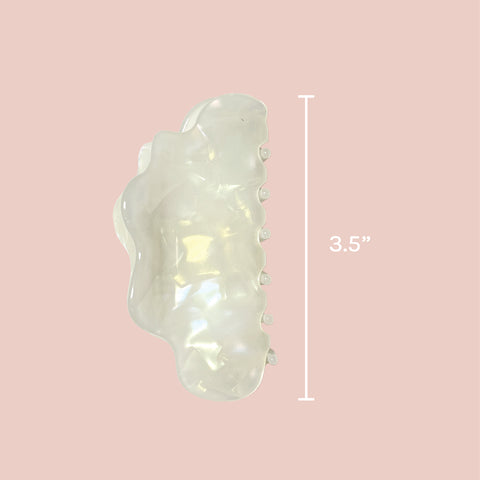 Resort Ready White Cloud Biodegradable Claw Clip
ABOUT ME:
Imagine this: You're on the most perfect getaway ever. You get ready for your next adventure with your hair perfectly clipped using our Resort Ready Claw Clip, a must-have vacation accessory. Made with cellulose acetate, this claw clip is durable, sustainable, and hypo-allergenic
- Made from Cellulose Acetate
- Premium quality
- Long-lasting & smooth texture
- Size 3.5"
*Includes a complimentary protective pouch
HOW TO USE:
Grab your hair at the nape of your neck, twirl it up, pinch the clip, & clamp it over your hair for the perfect effortless hairstyle!
Made With Cellulose Acetate
Our claw clips are made from cellulose acetate, a bioplastic made from cellulose synthetic fiber, specifically from cotton & tree pulp. It is biodegradable and a more sustainable option than petroleum-based plastics, so you can feel good about the claw clips you are putting into your hair.