We Are Sustainable
Just like how our products are safe for us, they're safe for the Earth too. We strongly believe in developing products that are better for our environment.
The Importance of
Our Impact
As the change of our Earth's climate becomes more difficult to combat, each of our ecological footprints becomes more important to manage. As a business, we know that our impact is greater and we have a responsibility & opportunity to do more, so that's why we do everything we can to minimize our footprint.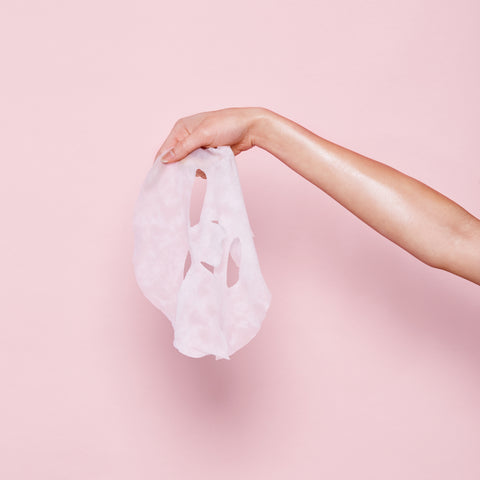 Our Sheet Masks
Our sheet masks are made from a compostable fabric called cupra, a cotton linter, which is known for its soft texture and serum absorption. Cotton linter was previously discarded as a waste material during cotton processing. Now, we are reusing this compostable and vegan material in our masks. The sheet masks are packaged in a recyclable LDPE 4 material. LDPE can also be given a second life in items such as trash cans, compost bins, garbage bags, floor tile, and more!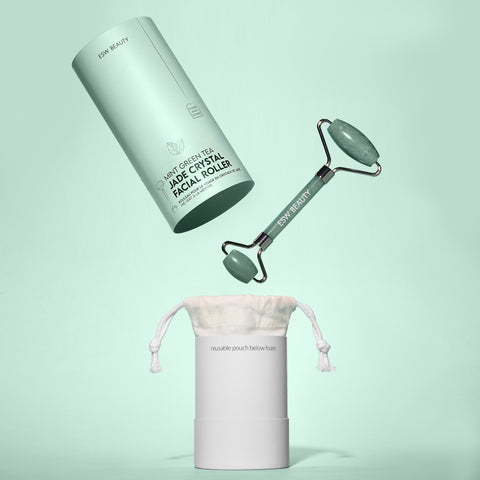 Our Facial Tools
Our facial tools are packaged in paper tubes printed with soy ink and made of post-consumer recycled materials that of which have already served their original purpose. Soy-based ink eliminates the need for petroleum-based alternatives. Rather than taking up space in a landfill or harvesting virgin materials, post-consumer recycled materials give purpose to recycled materials and help contribute to the closed-loop recycling process.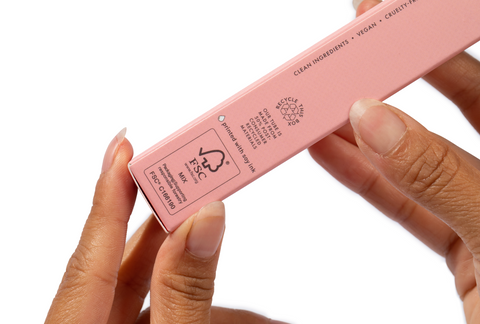 Our Lip Treatment
Our lip treatment tubes are made with 50% post-consumer recycled materials made from discarded plastic bottles. They are enclosed in a recyclable paper box created from FSC Paper Board, a material certified by the Forest Stewardship Council®️ (FSC®️). This guarantees the use of responsibly material. The lip treatment box is also printed using soy-based ink. Unlike petroleum-based ink, soy ink does not contain heavy metals that could contaminate water and soil when deposited in landfills.
Our Sheet Masks Are Compostable
Made From Cupra
Compostable (home)
Compostable (industrial)
Biodegradable (soil)
Biodegradable (marine)