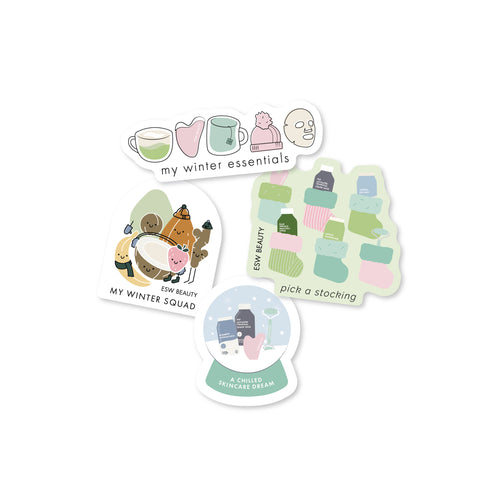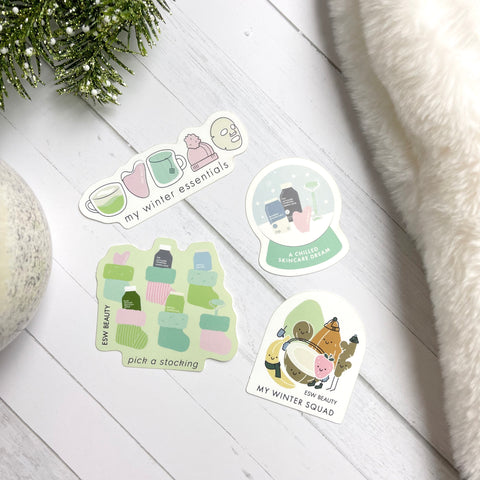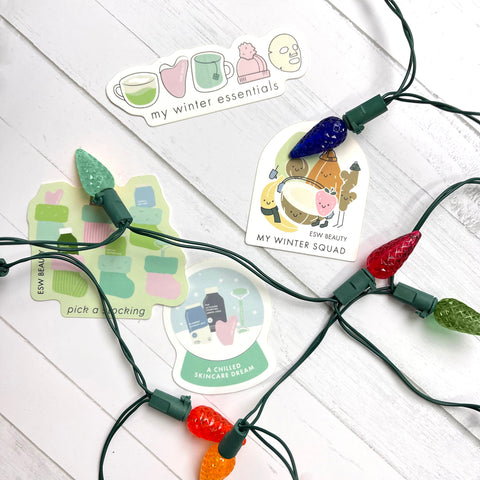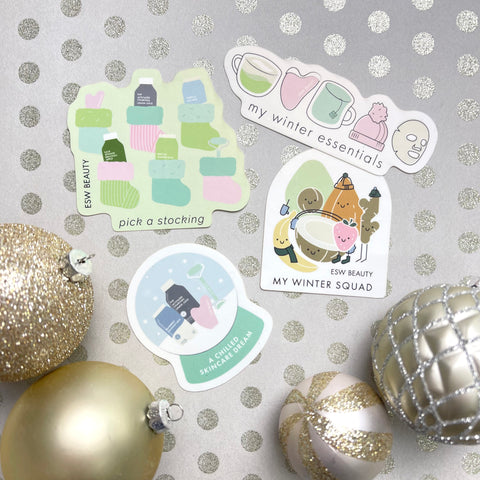 Winter Sticker Bundle Kit
ABOUT ME: Can't choose your favorite ESW Beauty Winter sticker? Get all four with this sticker bundle!
My Winter Essentials Sticker:
Celebrate your love for all things winter and skincare with this festive graphic sticker!
My Winter Squad Sticker:
Grab your squad and chill out this winter with our festive sticker. This new sticker features our favorite skincare ingredients squad out there! 
Pick A Stocking Sticker:  Don't know what's going to be in your stocking this year? Stuff your own stocking with our seasonal ESW Beauty stocking sticker!
A Chilled Skincare Dream Snowglobe Sticker: The perfect skincare winter wonderland is here! This new seasonal sticker features some of our favorite ESW Beauty products like our Blueberry Coconut Milk Firming Plant-Based Milk Mask!
HOW TO USE: Decorate and personalize your laptops, reusable water bottles, window, phone, or more with our stickers! Carefully, apply to any smooth surface, don't worry they are very durable and water resistant.