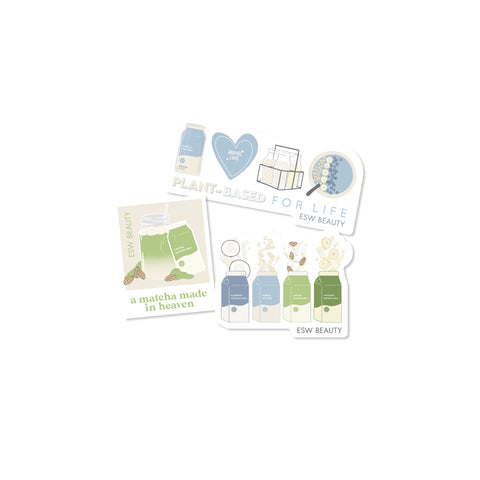 Plant-Based Milk Mask Sticker Bundle
ABOUT ME: Can't choose your favorite ESW Beauty Plant-Based Milk Mask sticker? Get all three with this sticker bundle!
A Matcha Made in Heaven Sticker: Matcha and Almond Milk are truly a matcha made in heaven! Share your love for all things matcha with this new sticker.
Plant-Based for Life Sticker: Are you living the plant-based life? Celebrate your healthy living lifestyle with this cute graphic sticker featuring our Vanilla Oar Milk Nourishing Plant-Based Milk Mask!
Plant-Based Milk Ingredients Sticker: Can't get enough of our Plant-Based Milk Masks?! Show off all 4 of these sheet masks and their ingredients with this cute graphic sticker!
HOW TO USE: Decorate and personalize your laptops, reusable water bottles, window, phone, or more with our stickers! Carefully, apply to any smooth surface, don't worry they are very durable and water resistant.