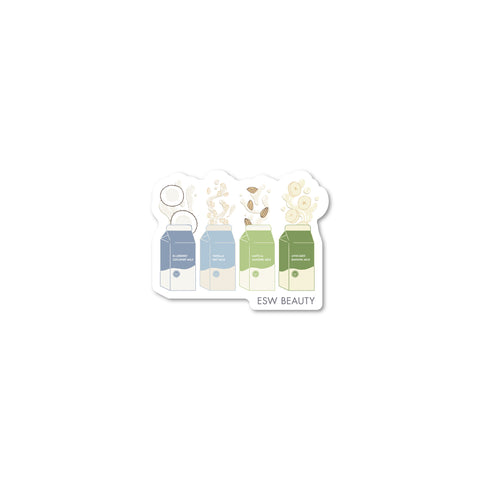 Plant-Based Milk Ingredients Sticker
ABOUT ME: Can't get enough of our Plant-Based Milk Masks?! Show off all 4 of these sheet masks and their ingredients with this cute graphic sticker!
HOW TO USE: Decorate and personalize your laptops, reusable water bottles, window, phone, or more with our stickers! Carefully, apply to any smooth surface, don't worry they are very durable and water resistant.