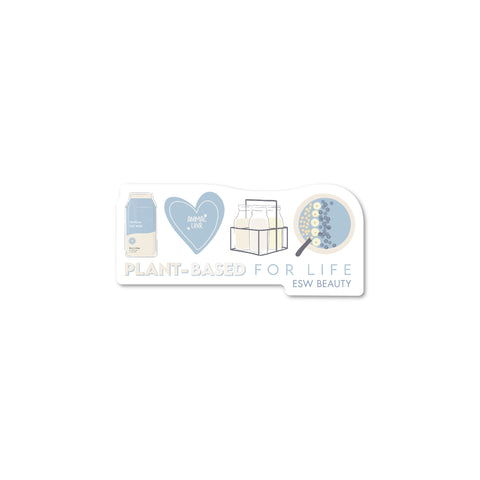 Plant-Based for Life Sticker
ABOUT ME: Are you living the plant-based life? Celebrate your healthy living lifestyle with this cute graphic sticker featuring our Vanilla Oar Milk Nourishing Plant-Based Milk Mask!
HOW TO USE: Decorate and personalize your laptops, reusable water bottles, window, phone, or more with our stickers! Carefully, apply to any smooth surface, don't worry they are very durable and water resistant.